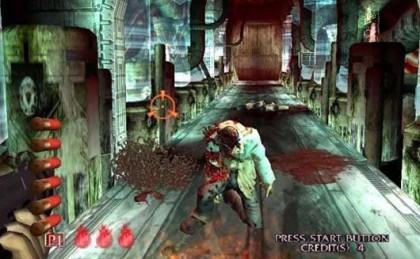 ذكرت المدونة الرسمية لسيجا أن House of the Dead 3 قادمة على شبكة البلاي
ستيشن في Valentine's Day. و ستتوفر اللعبة بقيمة 6.99 دولار، و بعد
إصدارها بإسبوعان سيتوفر صورة رمزية مجانية للعبة. و لأصحاب إشتراك البلس
فلديهم عرض أفضل، حيث سيحصلون على خصم %30 من اللعبة حتى الثامن و العشرون
من فبراير إضافة الى الثيم الحصري و كمية من الصور الرمزية. و بدء من اليوم
بإمكان أصحاب البلس من تحميل ديمو اللعبة.